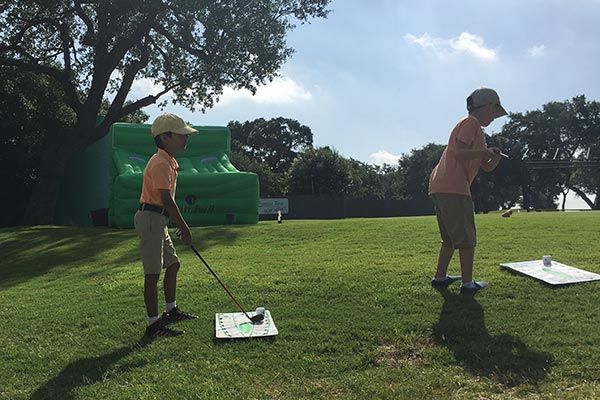 Our Goal
To provide the ultimate golf development locally and internationally by creating the opportunity for each player to play at their desired level. With state of the art technology, master coaches and our one of a kind practice facility you are sure to see a difference in your game.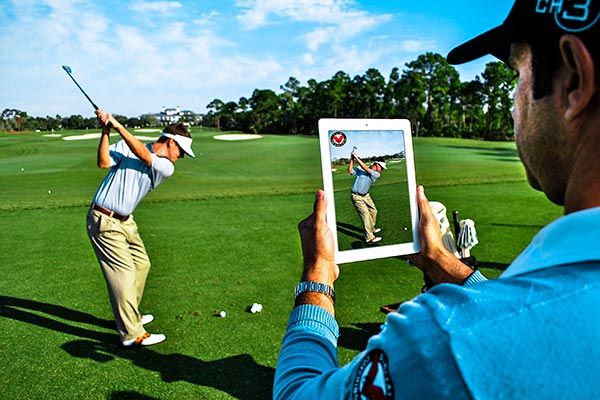 Adult Instruction
Whether you are a beginner or an avid golfer, Joe and his team can customize your individual program to maximize your golf game. We focus on all areas of player development to maximize your scoring potential.
Joe Caruso Golf Academy is fully equipped to help you in all parts of the game including , putting, chipping, pitching, sand game, full swing, on course strategy and formulating a game plan for you to reach your specific goals.
Joe believes that you should be able to play the game for a lifetime and never quit because of frustration or lack of knowledge. Joe and his team can bring back your game to the level that you set your goals and be able to keep it there for the rest of your golfing career.
Here at the Joe Caruso Golf Academy, Joe and his team are using state of the art Tech Equipment to assist in developing your game plan. We utilize technology such as V-1, Flight Scope and JC Video Software.
V-1 Pro Digital Coaching System
Certified Instructor AIMPOINT Green Reading System
Certified MEGSA
Casio Exilim Digital Camera EX-F1 Full HD
Indoor Hitting Bay
Flight Scope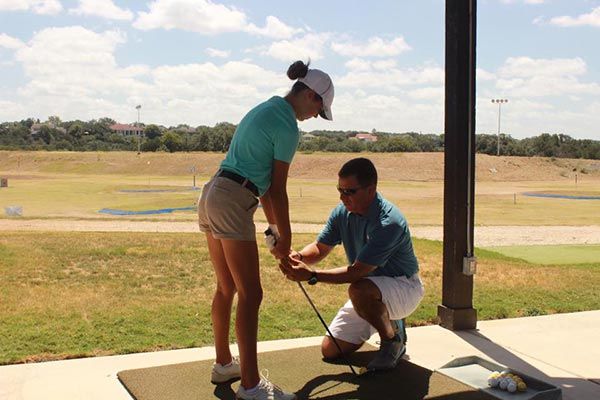 Junior Instruction
We are excited about your interest in taking your golf game to the highest level. At Joe Caruso's golf academy and practice facility we focus on individual player management to create the fastest results while building a long term successful player on and off the course. Joe and his teams ability to reach the Junior Golfer has made them the most sought after Golf Instructors in Texas. Their no nonsense approach gets the Junior Player ready for all levels of tournament play. Joe Caruso's team have the ability to get the Junior Golfer to understand their golf swing allowing them to fix their own swing faults, which leads to good play and big tournament wins.
Here at the Academy, Joe and his Staff work with all ages of Junior Players from ages 8 to 18. Joe's players have won City Wide, Statewide and National Golf Tournaments, from Junior Tours like STPGA, NTPGA, TJGT to AJGA.
Joe's players have received scholarships from:
University of Texas
Texas A&M
Texas Tech Baylor
TCU Ole Miss
Southern Mississippi UTA
UTSA UTEP
University of North Texas Sam Houston State
San Angelo State Texas State
University of Memphis TLU
Incarnate Word St Mary's University
Princeton Sanford
USC Notre Dame
Rice University University Nevada Las Vega
University of South Carolina Southern Miss University
St. Edward's University Fresno State
Dallas Baptist University Trinity University
Junior Golfer Parents
Here at the Joe Caruso Golf Academy, Joe and his Staff believe it is extremely important to stay in constant communication with the Parent(s) of each Junior Golfer. Maintaining this open communication will determine the direction for continued success of the Junior Golfer. Including decisions made on any upcoming Tournaments for the Junior Golfer to play to further their experience on a course.
If you have any questions about our coaching programs or want to schedule a lesson series contact us.
We also offer bi-lingual teaching accommodations for students upon request.
For private lessons with an Instructor call 210-492-7888