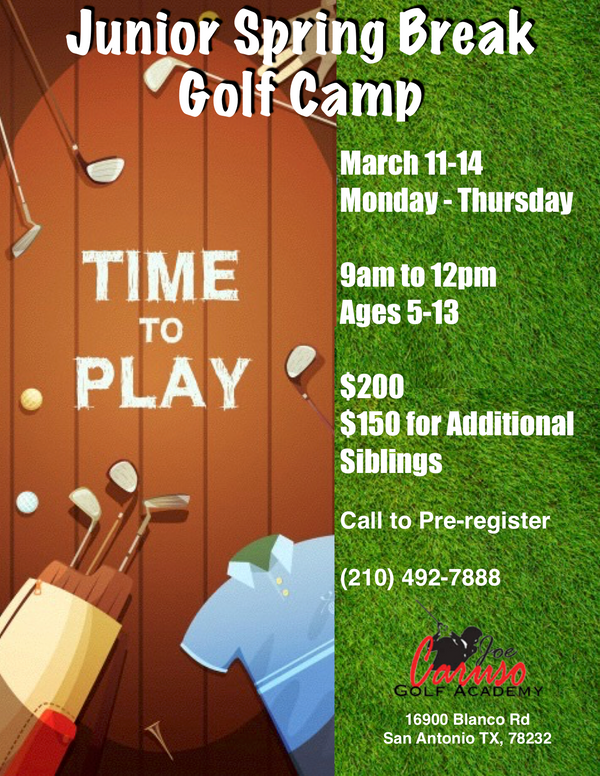 Join us to participate in the Spring Break Jr. Golf Camp. This camp will be held Monday to Thursday from 9AM to 12PM. Our age range for this camp is 5yrs to 13yrs and we are able to accommodate all skill levels. Our Goal for this camp is to help further the Junior Golfers knowledge and skill of the game. For more information or to pre-register please contact us at (210) 492-7888.
March 11th to 13th *
HOURS
Fall / Winter 9 AM - 7 PM
Spring / Summer 9AM -8 PM
PUNCH CARDS
10 Punch Card -$100.00 (save $20.00)
20 Punch Card - $175.00 (save $65.00)
Valid for Ace Baskets (100 balls).
PRICES
Ace Basket (120 balls) - $12
Eagle Basket (80 Balls) - $11
Birdie Basket (50 balls) - $10
The Ticket 760 Sports Radio Show
Join Joe Caruso on The Ticket 760 to hear the latest on what is happening in the Golf World. Dates and times listed below!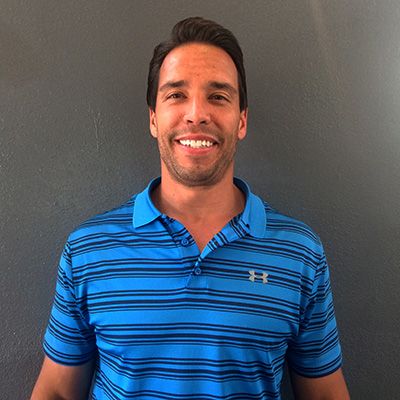 "Best Practice Facility and Golf Instruction in Texas!"
Carlo White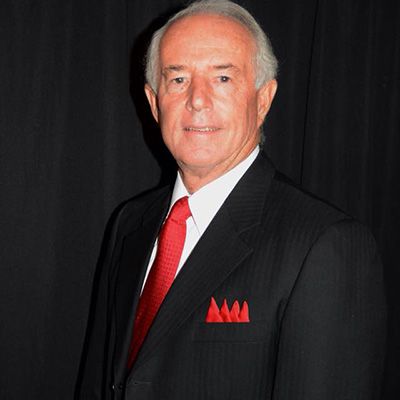 "First Class staff and facilities are excellent. Robo pro trainer the best!"
Terry Thompson
JOIN OUR NEWS LETTER
Sign up for our newsletter today to stay up-to-date with us and to receive special promotions at Joe Caruso Golf Academy & Driving Range